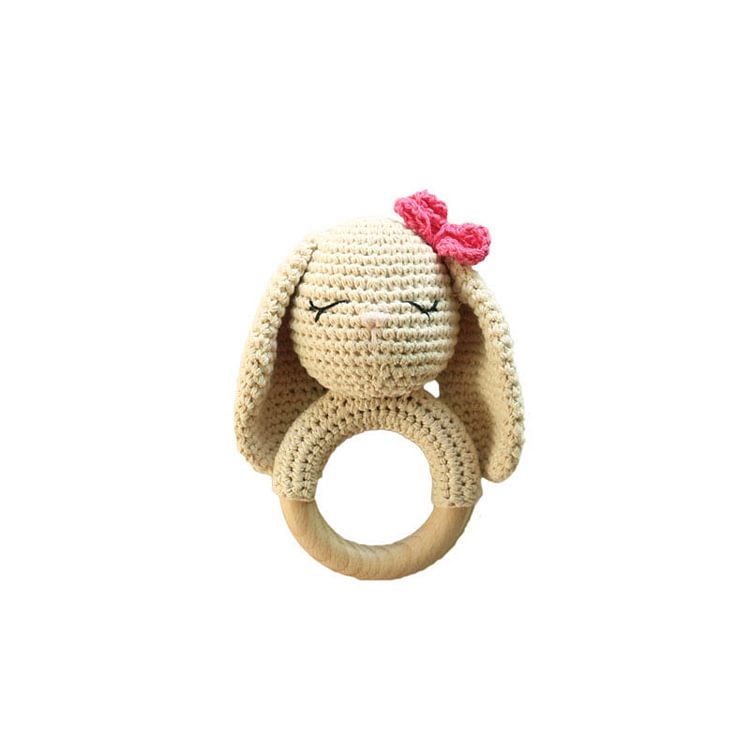 SKU: BB30128
Material: Wooded & Cotton
Style: 1, 2, 3, 4, 5, 6, 7, 8
Description:
🔥 It is a passive toy, designed to emit a soft sound when shaken.
🔥 This rattle is the perfect sensory montessori toy for babies to discover cause and effect.
🔥 It helps children to connect with the natural world without overstimulating, nurture their hearing, and help them stay sensitive to the natural sounds around them.
🔥 Encouraging your little one to discover how to use their hands and developing their grasping skills.
👶 Always check this item before each use and cease immediately at the first sight of wear and tear.
👶 Wash with warm soapy water and leave to air dry.
👶 Wash it with soapy water, and leave it to dry.
👶 Do not soak, do not wash in the dishwasher.
SHIPPING
1. How long will it take for my order to arrive, and how much does shipping cost?

Total delivery time = processing time + shipping time

(not including customs delays, weekends, holidays and any unforeseen circumstances)

1)Processing Time: 3-8 business days
2)Shipping Time:


* Shipping time is estimated and commences from the date of shipping, rather than the date of purchase. It can take longer than expected due to invalid address, customs clearance or other causes.
Due to COVID-19, shipments to below countries/regions have been prohibited. Unfortunately, we will have to stop our services and shipments temporarily. We're sorry and will keep working on this.
Africa
Algeria
Brazil
India
Indonesia
Peru
Philippines
Qatar
2. How can I track my order?

Once your order is shipped, we will send you an email with the corresponding tracking number. You can copy tracking number and search it at the link below. Please allow 1-2 business days for tracking information to be available.
Click tracking link >> https://www.17track.net/en


3. Will I have to pay taxes?

Each country has its own customs rules and policies. Please contact local customs for more information. If, in rare cases, import duties or taxes are charged, the customer is responsible for paying them.

4. What if the package doesn't arrive?

If you don't get your package 60 days after it was shipped, please contact us at [email protected]. We'll either resent a new one to you or give you a full refund.